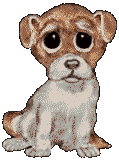 ABASED OR ABOUNDING THE LORD IS ASTOUNDING
WHEN...
I'M ABASED
OR ABOUNDING- - -
I FIND IT'S ASTOUNDING
GOD'S PEACE IS INCREASED
IN MY MIND....
SEEKING HIM...
IN THE WAY HE'S DESIGNED
I'm learning how
to "be abased"
and seeing how
I can "abound"
while I am keeping
my eyes on Jesus Christ
and my feet on the ground!
I'm walking on...
(by Faith) each day...
and finding out
it's quite profound...
How GOD can help
my light keep shining,
with earth's------
darkness all around!
I have GREAT JOY
inside my heart
I'll do my part
and let CHRIST use
my life to show
His love and start
to help souls win...
instead of lose....
when they are going
through great trials
while they are living
here below.....
For they will see
through loving smiles
how they are meant
to let LIGHT SHOW
to everyone who
sees GOD'S PEACE
inside their minds
DESIGNED to GLOW!!!
Philippians 1:9-11 And this is my prayer:
that your love may abound more
and more in knowledge and depth
of insight, 10 so that you may be
able to discern what is best and
may be pure and blameless until
the day of Christ, 11 filled with
the fruit of righteousness that
comes through Jesus Christ--
to the glory and praise of God.