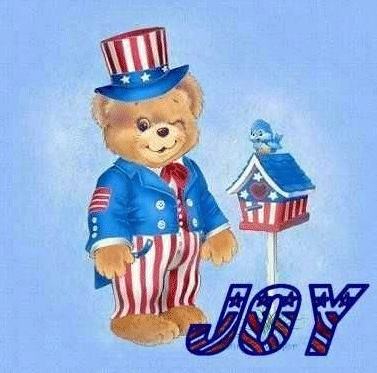 BATTLE FATIGUE
Lord, it's been a LONG war
I feel SO weak and worn
with no power to overcome wrong
But with YOU near my side
I will rise up in pride and recall.....
YOU are MIGHTY AND STRONG!!!
THEN...
With determined tenacity
battling the enemy
who comes to buffet me
I will NOT let him be
in charge.....controlling me,
and in the end....I'll see....
We'll WIN....VICTORIOUSLY!
God will you give me strength
to go to ANY length
I MUST...to thrust the BLOW
that makes him FLEE below!
I need YOUR help....I KNOW
to overcome what's wrong
Lord PLEASE....help me be strong
for I can't last too long...
in this CONTINUAL FIGHT
without YOUR power and might!
Each day I NEED YOU to
help me....to make it through
skirmishes, battles, and wars,
just as You've done, Lord before!
So...I'll just come
and WAIT..... on YOU
until I'm strengthened...and renewed
because I find each time I DO...
I see that I'm ABLE to
Mount up like an eagle who
can spread strong wings and SOAR
HIGH ABOVE MY ENEMIES
FEELING YOUR SWEET HEAVENLY BREEZE
HOLDING ME....
GUIDING ME...
LOVING ME....CONSTANTLY!
LEADING ME TO VICTORY!
They that wait upon the Lord,
shall renew their strength
and mount up with wings as eagle,
they shall run and not grow weary,
they shall walk and not grow faint!
Isaiah 40:31