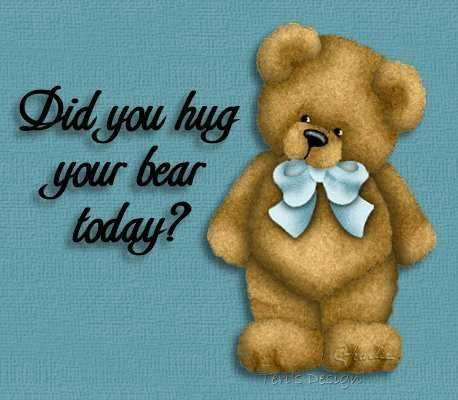 Did you hug your BEAR today?
He's waiting patiently
He has love to share His Way
so come to Him and see
He is the One
who gives sweet peace
God's only Son
who can release
your mind from worry stress and care
Christ Jesus is:
your "BURDEN BEAR-er"
Blessed
Everlasting
Almighty
Redeemer
Cast all your cares on Him, for He cares for you!
NOW, DID YOU HUG YOUR BEAR TODAY?
TAKE TIME TO PRAISE HIM...AS YOU PRAY!