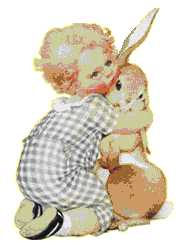 HEAVEN BEND TO TAKE MY HAND
Heaven, bend to take my hand
and lead me to the promised land

When I cannot understand
just what Jesus Christ has planned
I will follow and obey
staying near so I won't stray
from His straight, and narrow Way!
I'm sure things will turn out grand
if You bend down...and take my hand
DEAR FATHER GOD....
in heaven above...
for I KNOW....
I can TRUST YOUR LOVE!