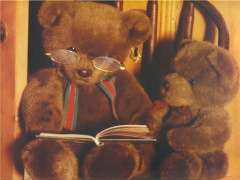 HOW WILL YOU KNOW
?????????????????????????
How will you know
Your belief in God
is firm...
if it's not tried by fire.
How will you know
that your Love is real
if there's no test to
prove it .... required
How will you feel
the relief that's so real
by relying on Christ
as desired...
depending on Him
when the future looks dim
knowing Faith, Hope,
and Love that's inspired!
How will you know
that your Faith is strong
if you don't ever ask it to do
a task.... greater far
than you'd ever achieve
without GOD
to help you get through
How can you tap into
HIS AWESOME STRENGTH
'til your limited power is shown!
How can you ever discover
Christ's power...
'til you count on HIS strength
not your own?
Never fear...
GOD is near
and if you'll ask He'll hear
and He'll prove clearly
you're NOT ALONE- - -
so the PROOF of it all
will be KNOWN!
LORD, TEST ME AND TRY ME
PLEASE DO NOT DENY ME
THE PROOF OF YOUR GREATNESS
THAT'S SHOWN.....
when I get to the end
of my own strength and see
HOW MY FAITH in
YOUR POWER has GROWN!