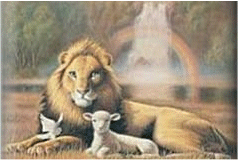 THE PRICE OF THE PRIZE
Lord, Salvation is FREE
(it's provided for me)
but the goal of my life
every day here should be
to bring honor, and glory
and praises to THEE!
You can see MORE of me
than I see of myself
Please reveal
what's displeasing
and what's on my shelf
of collections, that I need
to take down for You
to PROVE that I'm
willingly yielded to YOU!
I know that the "PRIZE"
of my LORD, JESUS CHRIST
will be WELL WORTH the price
of my "great" sacrifice.
I'll be so blessed in spite
of what I must provide
(a submissive, obedient
heart.....free from pride!)
and with His Holy Spirit
as my "FRIEND" and my "GUIDE"
I'll be able to stand
with my arms open wide
when I see Him return....
for His Pure, Holy Bride!
I will look in His face
with no shame or disgrace
and be happy to leave
from this miserable place!
Best of all ..... I will hear
Jesus Christ say:
"WELL DONE"
as we soar up in space
(past the moon, stars and sun)
to explore all the glory
of the place He's prepared
for His BRIDE & side by side
we'll be happy to share
with the saints of the ages
how we gained the PRIZE
of the High calling of our
Dear LORD -- JESUS CHRIST!
Philippians 3:13-14
Brothers, I do not consider myself
yet to have taken hold of it,
but one thing I do;
Forgetting those things which
are behind....I press on toward
the mark for the prize of the
high calling of Jesus Christ