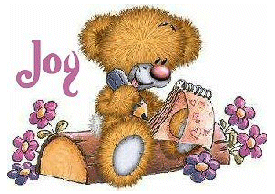 SECRET
I have to share a secret
(Christ in me....
the hope of GLORY)
overcoming all
anxieties and fears!
I've come to know
His wondrous love
His daily grace & mercy
as He bears my burdens
and He holds me near!

I've been assured of heaven
and a mansion He's preparing
for the day He comes
to take me up above
and I'm trying to take everyone
to see all we'll be sharing
as we join Him there
with all the saints we love!
Won't you ask
for His forgiveness
as you come to Him repenting
and accept His gift
of NEW ABUNDANT LIFE
You will find
You'll be rewarded
by LESS heartaches
(He's preventing)
and His added PEACE OF MIND
in spite of strife!
You can cast your cares upon Him
and rely on Him to solve
every problem that you're
facing on life's way.
Stress and tension He'll dissolve
doubts and fears He will resolve
Trusting Jesus Christ my LORD
will truly PAY!
Here on earth....
as well as
on your
JUDGEMENT DAY!