Claim His Promises
It's time...to claim the promises
we've been given..by the Lord
when satan comes to rob, kill and destroy!
We will overcome him with God's WORD!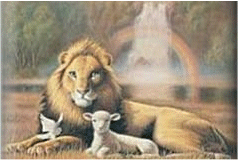 GOD HAS GOOD PLANS FOR US
Jeremiah 29:11 For I know the plans I have for you," declares the LORD, "plans to prosper you
and not to harm you, plans to give you hope and a future. 12 Then you will call upon me and come and pray to me, and I will listen to you. 13 You will seek me and find me when you seek me with all your heart.
---

JESUS AND GOD ARE ONE...
HE IS OUR GOOD SHEPHERD
John 10:27 My sheep listen to my voice;
I know them, and they follow me.
28 I give them eternal life, and they shall never perish; no one can snatch them out of my hand. 29 My Father, who has given them to me, is greater than all; no one can snatch them out of my Father's hand. 30 I and the Father are one."
---

GREATER IS HE THAT IS IN US
THAN he that is in the world
1John 4:4 You, dear children, are from God and have overcome them, because the one who is in you (GOD'S HOLY SPIRIT) is greater than the one who is in the world.
HE WILL EMPOWER US TO DO HIS WILL
11 Believe me when I say that I am in the Father and the Father is in me; or at least believe on the evidence of the miracles themselves. 12 I tell you the truth, anyone who has faith in me will do what I have been doing. He will do even greater things than these, because I am going to the Father. 13 And I will do whatever you ask in my name, so that the Son may bring glory to the Father. 14 You may ask me for anything in my name, and I will do it.
---
CONFESSION OF SINS IS NECESSARY, AND EFFECTIVE
1 John 1:9 If we confess our sins, he is faithful and just and will forgive us our sins and purify us from all unrighteousness.
James 5:16 Therefore confess your sins to each other and pray for each other so that you may be healed. The prayer of a righteous man is powerful and effective.
---
BELIEVE AND TRUST IN HIM & you will never be put to shame
Romans 10:9 That if you confess with your mouth, "Jesus is Lord," and believe in your heart that God raised him from the dead, you will be saved. 10 For it is with your heart that you believe and are justified, and it is with your mouth that you confess and are saved. 11 As the Scripture says, "Anyone who trusts in him will never be put to shame."
---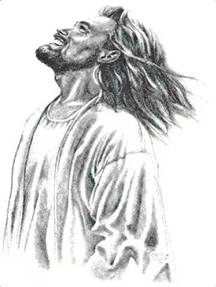 JESUS SAID....
I will never leave you or forsake you

John 10:10b
I am come that you might have life
and that...more abundantly
Philippians 4:19
My God shall supply all your needs
according to His glorious riches
in Christ Jesus
---
JESUS IS WITH US
MT 18:18 "I tell you the truth, whatever you bind on earth will be bound in heaven, and whatever you loose on earth will be loosed in heaven.
19 "Again, I tell you that if two of you on earth agree about anything you ask for, it will be done for you by my Father in heaven. 20 For where two or three come together in my name, there am I with them."
Matthew 28:19 Therefore go and make disciples of all nations, baptizing them in the name of the Father and of the Son and of the Holy Spirit, 20 and teaching them to obey everything I have commanded you. And surely I am with you always, to the very end of the age."
---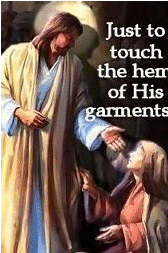 HAVE FAITH...NOTHING IS IMPOSSIBLE TO GOD
Hebrews 11:6 And without faith it is impossible to please God, because anyone who comes to him must believe that he exists and that he rewards those who earnestly seek him.
Luke 1:37 For nothing is impossible with God."
---
DON'T TRY TO DO THINGS IN YOUR OWN POWER
MT 17:17 "O unbelieving and perverse generation," Jesus replied, "how long shall I stay with you? How long shall I put up with you? Bring the boy here to me." 18 Jesus rebuked the demon, and it came out of the boy, and he was healed from that moment. 19 Then the disciples came to Jesus in private and asked, "Why couldn't we drive it out?" 20 He replied, "Because you have so little faith. I tell you the truth, if you have faith as small as a mustard seed, you can say to this mountain, 'Move from here to there' and it will move. Nothing will be impossible for you. "
Mark 10:27 Jesus looked at them and said,
"With man this is impossible,
but not with God; all things are possible with God."